It's Raining Regulations
Politics aside, regulatory bodies are acting to control crypto and accelerating all regulations, and especially AI regulation.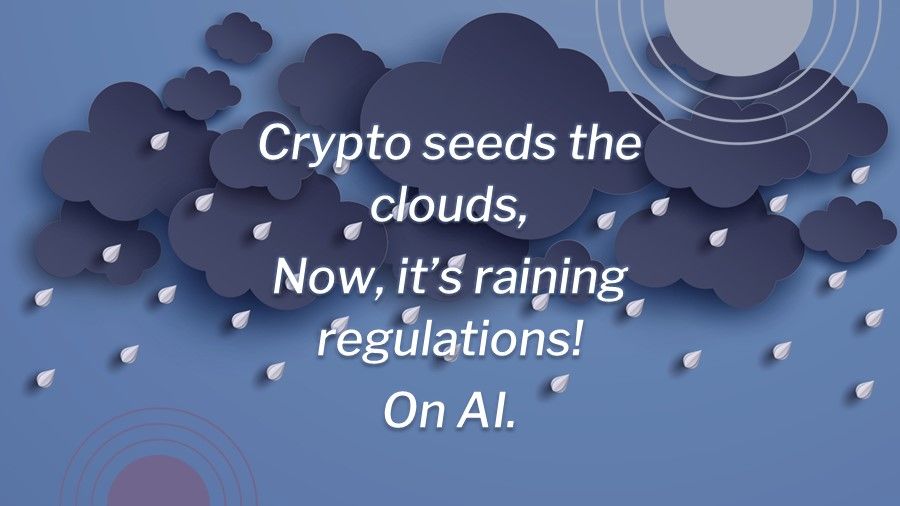 Crypto seeds the clouds,
Now, It's raining regulations!
On AI.
Continuing fraud in crypto has been a deep embarrassment for the regulatory community. And that encompasses most of the financial regulators including the SEC, Fed and others. The massive recent bank failures, especially SVB, have led to a storm of proposed regulations for crypto and banks. And now AI is in virtually every regulator's sights worldwide. Regulatory failure is seeding the regulatory rain to fall on AI and it has just started.
#AIregulation #crypto #banks