Expert Testimony to House Ways and Means Committee Hearing on Infrastructure
Dr. Philip Fischer was one of the expert witnesses providing testimony at the House Ways and Means Committee Hearing, "Paving the Way for Funding and Financing Infrastructure Investments," which occurred on Wednesday, January 29, 2020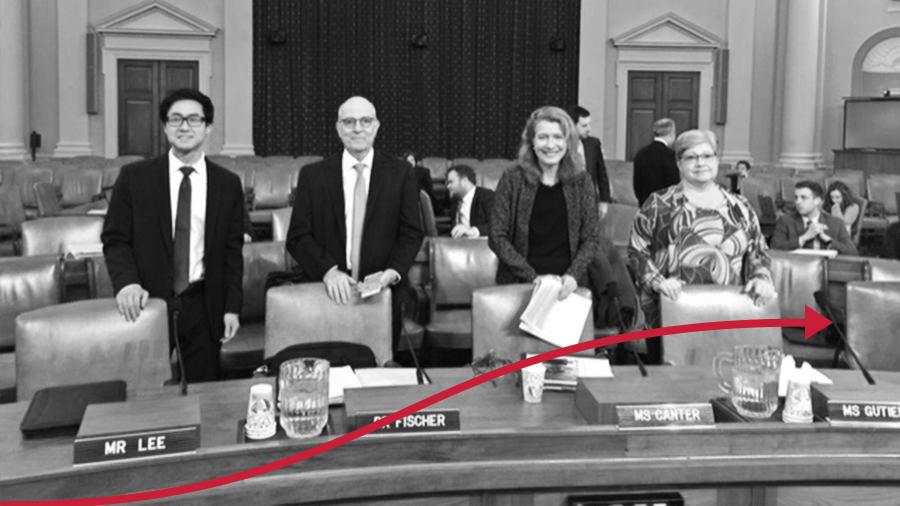 Dr. Philip Fischer was one of the expert witnesses providing testimony at the House Ways and Means Committee Hearing, "Paving the Way for Funding and Financing Infrastructure Investments," which occurred on Wednesday, January 29. The House's press release provides details on the hearing process.  Dr. Fischer's witness statement can be found at the U.S. House of Representatives Committee Repository.
Watch the full hearing on YouTube. Join the over 1,000 people who viewed Dr. Fischer's post on this topic in his feed on Linkedin.
The hearing was covered by a number of publications, including The Bond Buyer, The Association of Equipment Manufacturers,  Transport Topics, The American Association of State Highway and Transportation Officials (AASHTO), Infrastructure Week, Politico, and SIFMA.
Pensions & Investments quoted Dr. Fischer's call for the revival of Build America Bonds "to allow for financing of the pent up infrastructure demand."
Dr. Fischer is an expert in the field of municipal bonds with several decades of experience in fixed income financing.
"Infrastructure is not optional but it has to be paid for anyway," Fischer said. "The muni market is one of the best hopes for American roads. Everyone is rooting for infrastructure."
We hope you enjoyed this article. Please give us your feedback.