Synthiq in our Salon
eBooleant to gather friends for discussions on AI, Technology, Money, Biotech, Law, Economics, Finance, UFOs, Longevity, and more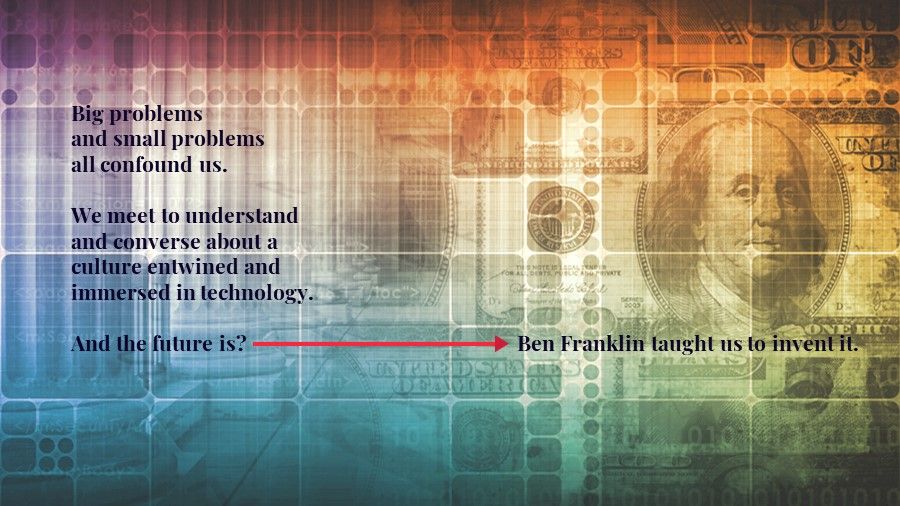 Groups have IQs but don't belong to a particular person in the group. In a sense they are synthetic, synth. They can be an average or they can be someone's IQ where the someone changes over time. We think maximizing the group or "synthetic IQ" means picking the best one, not the average. Thus, Group IQ beats Group Think. And that's what this salon is about.  
We are a small group that concerns itself with the limits of artificial intelligence, risk, finance, and economics in an informal setting.
This salon is by invitation only.